POWYS POULTRY FARM 90,000 BROILER EXTENSION APPROVED
To see the meeting in full
STREAM THE COMMITTEE MEETING HERE
click on the link symbol under the media tab, click 'watch on the web', click 'join anonymously'.
During the meeting Agent Ian Pick stated to the committee that the 'phase 1' application (August 2018) had been 100% compliant with NRW rules at the time of submission, which were PC's of ammonia up to 20%. The ammonia report for that development (AS Data & Modelling Ltd – November 2015) stated: " The modelling predicts that process contributions…would exceed the levels of insignificance for permitting purposes over the area of ancient woodland to the north of the site…and over parts of the River Wye SAC."
Plans to double size of Powys chicken farm approved – County Times 18th March 2022

Fish Legal appeals High Court decision for the sake of The River Wye
Fish Legal has asked the Court of Appeal to look again at the Cardiff High Court decision to refuse to look at the planning decision by Powys County Council to grant permission for an expansion to a poultry unit in the River Wye catchment. Fish Legal is now going to the Court of Appeal for permission to proceed with the Judicial Review.
more on FISH LEGAL WEB
Facts & Figures
POPULATION (approx.)
human : 132,000
Poultry: 10,000,000
The Campaign for the Protection of Rural Wales (CPRW) estimates Powys has 10 million chickens on 200 farms. With 139 applications for poultry units approved in Powys since 2015, it means there are 75 times more chickens than people in the county.
Intensive Poultry Units in planning as of December 2021….
Applications in process 2022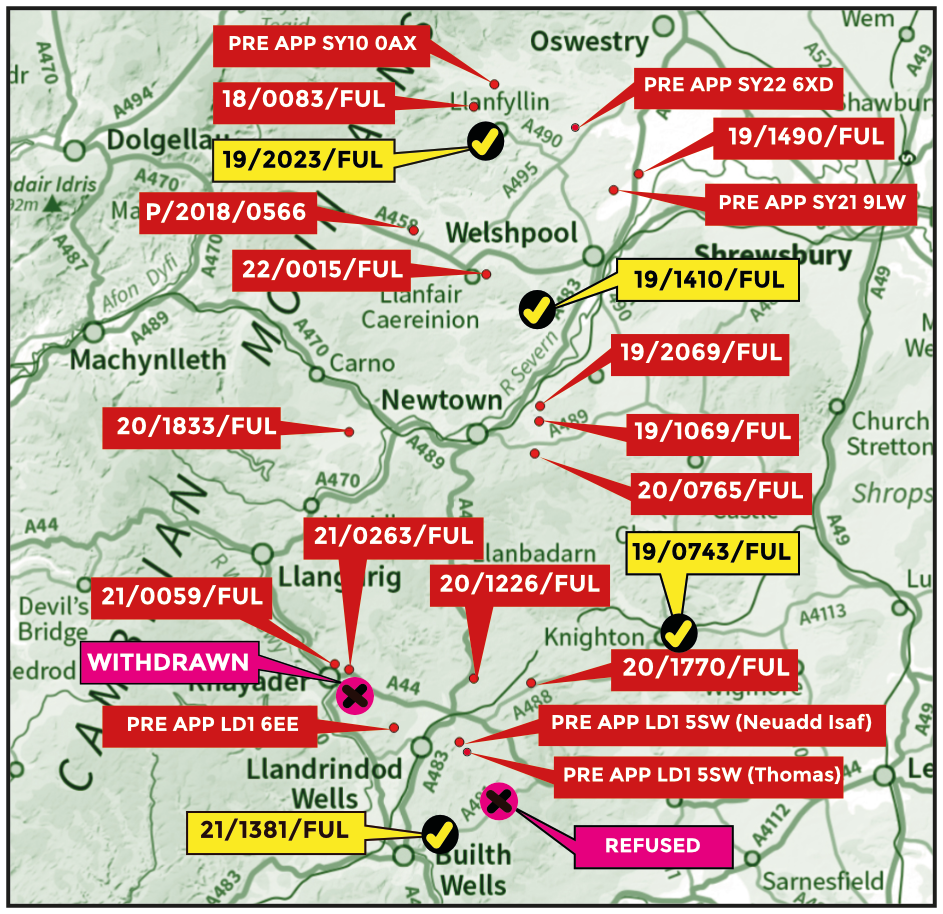 last updated 1st February 2022
Total number of chickens under consideration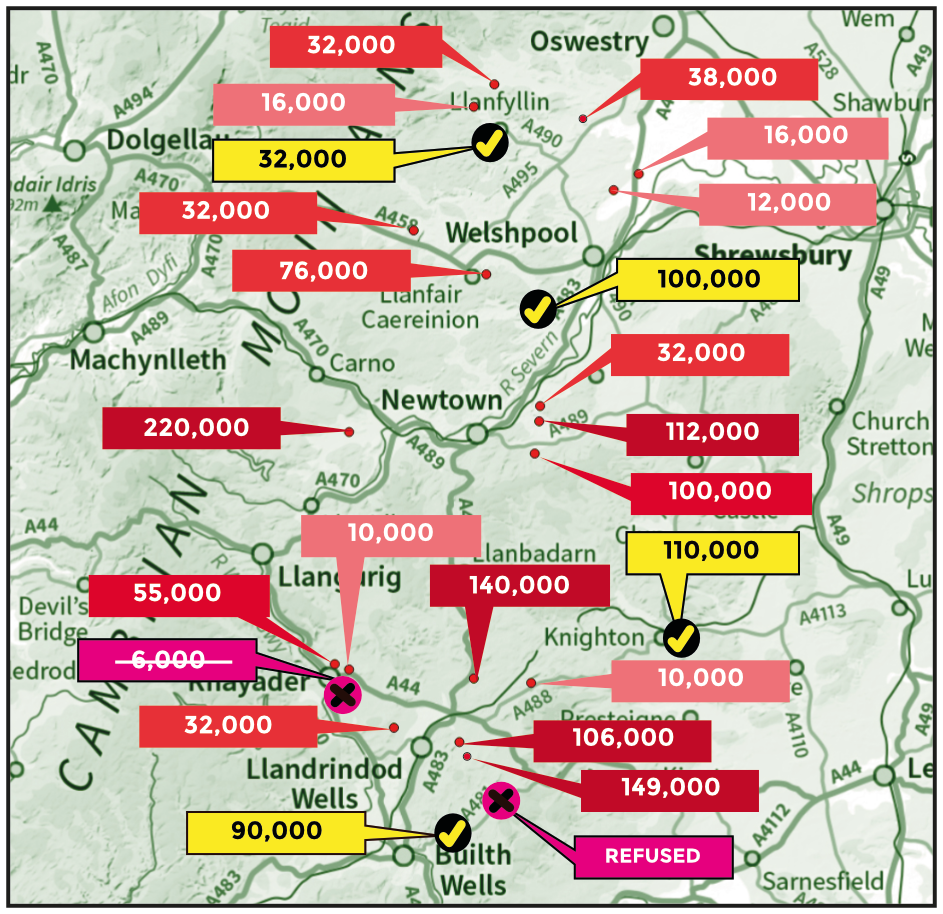 Food for thought….
Netherlands announces €25bn plan to radically reduce livestock numbers
The Guardian December 2021

"We can't be the tiny country that feeds the world if we shit ourselves," said MP Tjeerd de Groot, from the Democrats 66 party
The UK is reportedly on track to miss its own 2020 ammonia emissions reductions target by 20% and is likely to face legal challenges from environmental health campaigners.

"We have been very good at feeding the world," said Derk Boswijk, a Christian Democrats party MP and spokesperson for agriculture. "We can be proud. But it didn't work out for us, so we have to change. I hope other countries will learn from what we have done wrong."